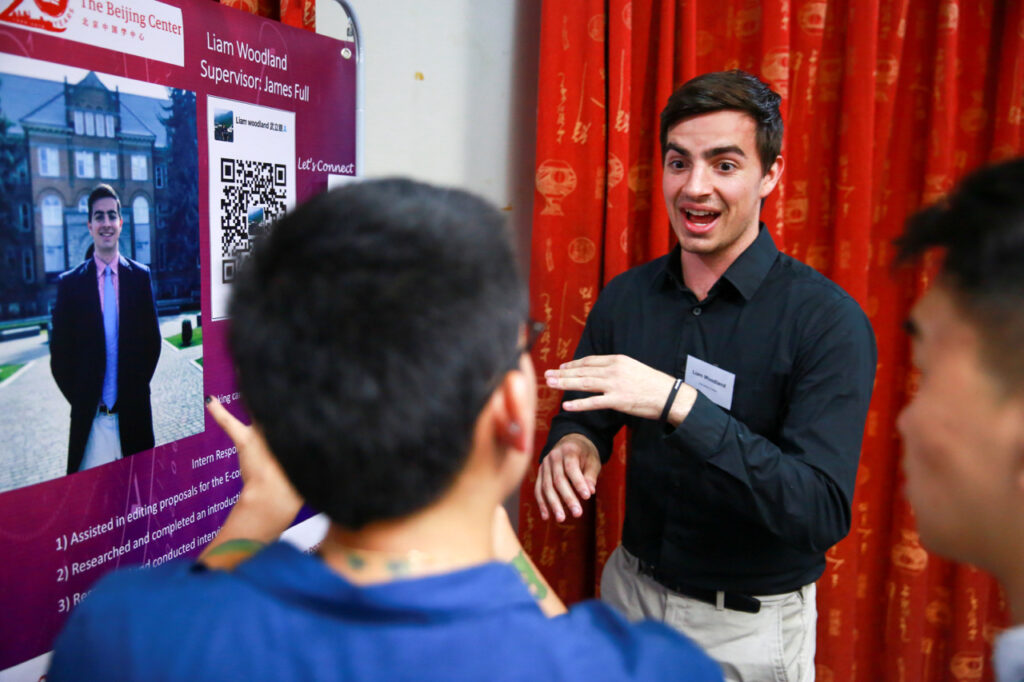 Student Interviews: Liam Woodland
Student Interviews: Liam Woodland, Gonzaga University, TBC Fall 2017 and Summer 2018
Transcription of an interview with TBC student, Liam Woodland
Can you briefly introduce yourself?
My name is Liam Woodland, I go to school at Gonzaga University, I'm from Greenwich Connecticut and I am studying Economics and Asian Studies.
What sparked your interest in China and why did you come to China in the first place?
Originally I studied Mandarin in high school for a bit and also in college. My friend Brian, we both started talking about where we were going to study abroad and we both came onto China and thought, "why not?" Not many kids from our school come here to study, it's definitely not as big as an option as other place, so I wanted to do something different and unique that was curtailed to my interests.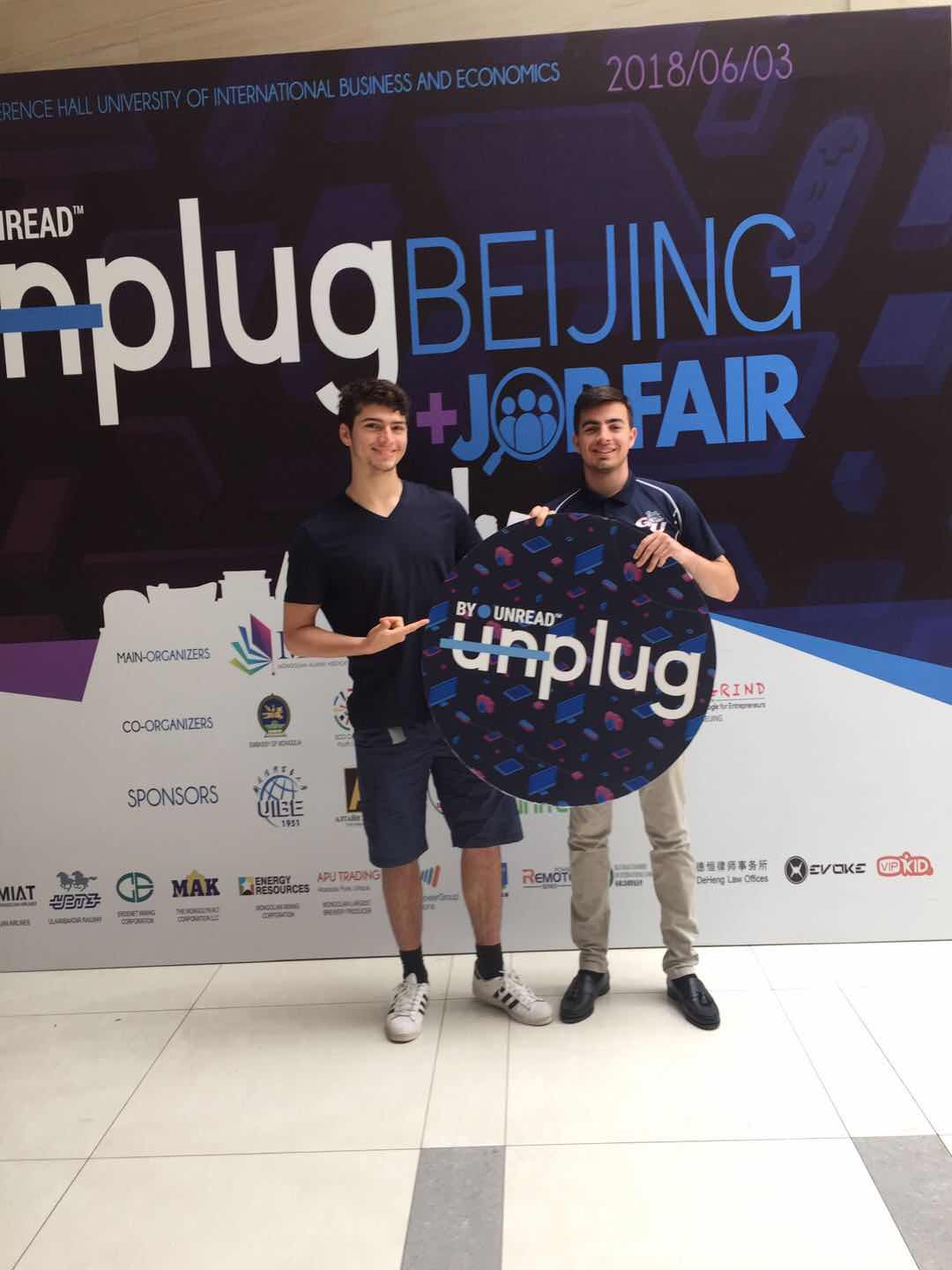 What did your family and friends think about your decision to come to China?
They were really supportive for sure. What was interesting is that a lot of friends and family, they themselves don't know a lot about China and I didn't either, so there was just a lot of no one knowing what to expect or what was going to happen. 
What are some of your favorite things or aspects of China that you've seen?
Definitely just stuff that they don't have in the US for sure. WeChat pay is a really big one. I really like using that because it's super convenient. It's now starting to become super popular in some cities. Also Mobike and Ofo bike sharing, which is now starting to come to the US. And also just the people I've met here and TBC as well has done a great job with excursions and being able to go on the Silk Road. Later on I'll be going to Shenzhen and Hong Kong for the summer internship program, so it's just a lot of opportunities.
After going back to the US, what did you miss about China?
I definitely missed a lot of the food and the street food and the convenience of food in China. Back at my school, if you want to go eat, it's either you go to a place on campus or you go out to a restaurant. I sort of missed that convenience of the cheap options – just getting snacks, fruits, something on the side of the street.
Can you tell us a little bit about your internship in Beijing?
Sure. I work at YouChange, and I think it's pretty popular, we've had a couple people from TBC who've interned there before, and I've heard about it and right now I've done some work for the E-commerce program and working on poverty alleviation in more rural areas, and helping people set up their own businesses and working on increasing their income. I've also been learning about the working environment in China and similarities but also differences. Just getting a lot of knowledge I did not have before, and it's been a really good experience so far.
What specifically have you been doing at your internship?
Specific things, well right now I'm doing research for an article the other intern and I are going to write, where it's going to do with social enterprises in China and trying to find out info for the many other western companies that want to invest in China, but are still unsure about it or have questions, or you know just don't know about how things operate around here. Also finding obstacles people have had to overcome when coming to China and using all the resources we can to find that and publishing it, and go from there.
Have you travelled around China and other parts of Asia while you've been here?
Oh yeah, well, specifically in China I've travelled around a lot, for the Silk Road trip we went all over. We went to Xi'an, Kashgar, Lanzhou, Dunhuang, all that, and I've been to Shanghai, and I went with you to Zhangjiajie, yeah. I've been to a lot of places in China and it's really unique to see the differences, there are still some similarities, but it is almost completely different in some areas. There's different kinds of food, different kinds of customs and just seeing as much of China as possible because it's so big is a really unique experience that I'm glad I've been able to do.
What do you think about the city of Beijing?
I really like it. I think it has a good mix where it's very modern but also still has a lot of traditional stuff and historic things that I've gone to see and also it's just so big. I've been here for the fall semester and so far in the summer I still feel like I have not seen a lot of Beijing, even though I've been around as much as I can to try and see things and it's pretty fast paced, and it seems it has a lot of opportunity and things happening and it's really thriving a lot. I really enjoy the atmosphere and being with people at TBC and also just meeting with locals here and talking with them.
Reflecting on your entire experience in China, what tips or advice would you give to someone about coming here?
I would say definitely come in with an open mind, you're going to see a lot of things you may not be used to but that doesn't necessarily mean it's bad, I think you learn a lot from coming somewhere you don't have any info on. There have been many interns who don't speak any Mandarin, I can only speak a little bit, but it's still been a great experience. Yeah, just come in with an open mind, there's a lot of things to do here, a lot of opportunities and I encourage anyone who wants to go somewhere different come to Beijing, or anywhere in China.